A Tin Can LRS and LearnDash Reporting for WordPress!
Uncanny Owl is very pleased to introduce the easiest way to incorporate Articulate Storyline, Adobe Captivate and H5P modules into LearnDash courses! We don't just embed modules; we created the very first Tin Can (xAPI) Learning Record Store that's completely native to WordPress. There are no other applications to install. No endpoints to configure, no complex upload tools, no segregated reporting or any of the other complications that have been historically required to track Storyline, Captivate and H5p modules in WordPress. Easy Tin Can/xAPI and LearnDash reporting is now available with the Tin Canny LearnDash Reporting plugin.
The Tin Canny LearnDash Reporting plugin is more than just a Learning Record Store. Capturing Tin Can statements is of no value unless there's a great way to present the data—so we built a very powerful reporting tool that combines Tin Can data with all the rest of your LearnDash course data. In fact, even without the Tin Can piece, this is the most comprehensive reporting platform available for LearnDash sites. And that's still not all—we wanted LearnDash and Tin Can integration to be as seamless as possible, so we modified LearnDash Mark Complete button behaviours so that they only appear after a user has completed all Tin Can modules on the page. (It's all automatic; if are Tin Can modules on a page, we monitor Tin Can verbs to unlock the Mark Complete button at the right time.)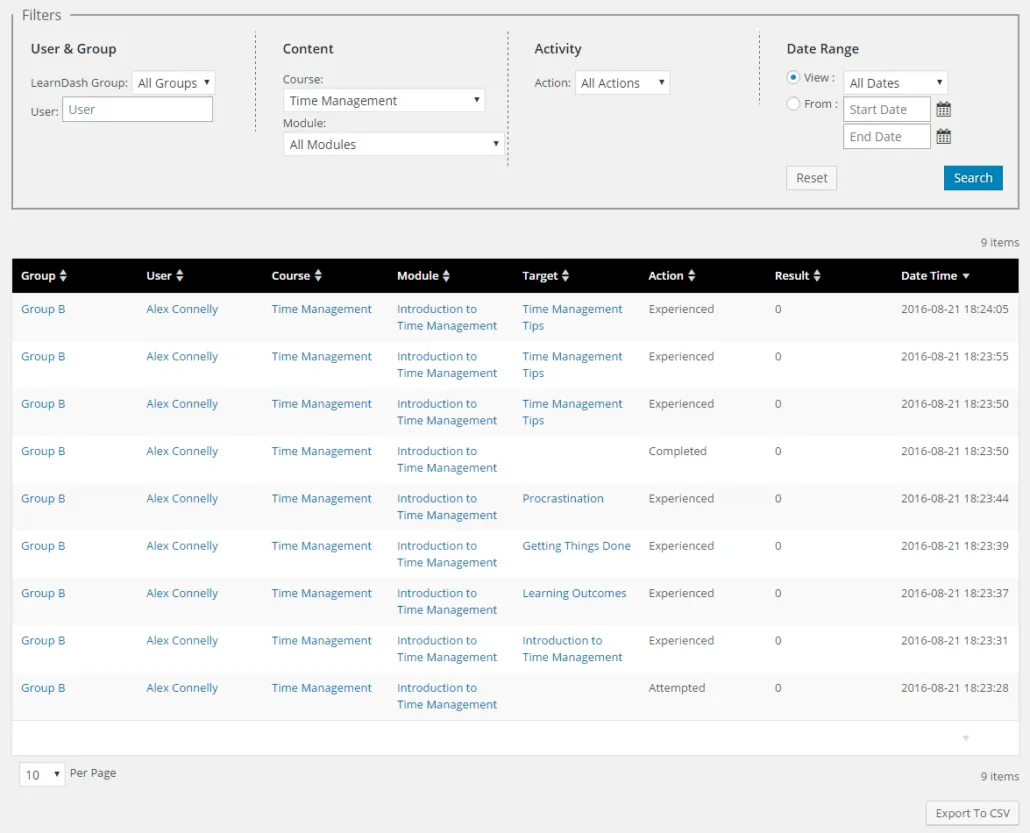 Everything that's needed for effective Tin Can use is included in the plugin, from a Storyline and Captivate upload tool (that detects Tin Can vs. non-Tin Can automatically and parses XML files for slide names) and a Learning Record Store to dashboard, course, user and Tin Can reports. Simply install the plugin and everything is ready to go. In fact, the only setting is to toggle whether or not to use Tin Can (as this plugin is also a fantastic LearnDash reporting tool without Tin Can).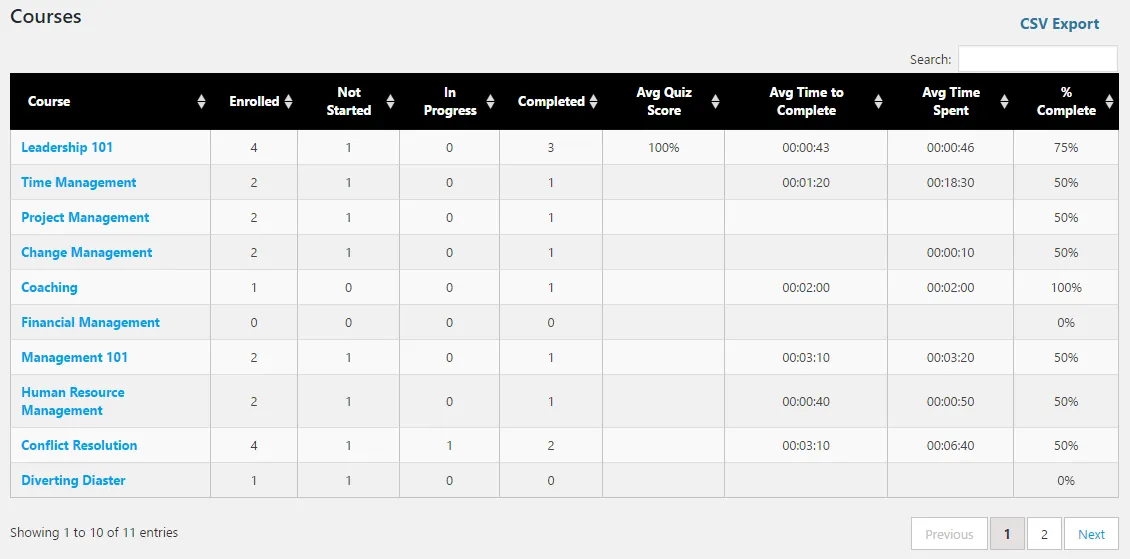 The reporting capabilities really can't be understated. Here are just a few new metrics that are available for LearnDash courses in the drill-down reporting tool:
| | |
| --- | --- |
| LearnDash course completion trends | Average quiz scores |
| Topic completion records | Average course completion times* |
| Time spent in courses* | Enrolment records |
* Requires the Simple Course Timer module from the Uncanny LearnDash Toolkit Pro modules.
And on the Tin Can side, all of the following are available as report filters:
| | |
| --- | --- |
| LearnDash Group | User |
| Course | Tin Can Module |
| Verb/Activity | Date Range |
Head over to our Knowledge Base articles to read more about how the upload tool, LRS and reporting tools work.
At the time of writing, this is the first release of a very large plugin. We wanted to get the plugin out to users as soon as possible, so there a few features that we'll be adding in the near future to round out the plugin. They include the following:
Group Leader reports (right now they're for administrators only)
Additional export functions
A report builder that lets you choose your own columns and filters
Controls for disabling the Mark Complete integration (it's currently forced if Tin Can is on a page)
These are all coming in the near future! We will also be making performance improvements to query millions of records in under 5 seconds. Development testing included data for 10,000 learners, but we know we can make report generation even faster.
Please also note that the Learning Record Store is ONLY for on-site use (there is no endpoint for external Tin Can data) and has been built specifically to support Storyline, Captivate and H5P modules only. 
https://www.uncannyowl.com/wp-content/uploads/2016/08/tin_can_dashboard.png
383
1076
Ryan Moore
https://www.uncannyowl.com/wp-content/uploads/2016/04/uncannyowl-logo-600.png
Ryan Moore
2016-08-22 14:14:15
2022-01-04 10:16:56
A Tin Can LRS and LearnDash Reporting for WordPress!