The Uncanny Continuing Education Credits plugin is a LearnDash add-on that makes it easy to track, manage and report on credits earned for learning activities. Assign credits, hours, CEUs or CPD values to your courses and award certificates, track compliance training, and report on the cumulative accomplishments of your learners—even those earned outside of LearnDash.
Here's a video overview of the basics:
Here are a few of the things you can do with this powerful LearnDash plugin:
Assign credit values (e.g. CEUs, CPDs, Hours) to all of your LearnDash courses.
Display available and earned credits on your site's front end.
Display cumulative credits earned on user profile pages.
Set an annual credit rollover date that allows you to only track credits earned on or after that date for your compliance training programs.
Store permanent records of earned credits, course completions and even quiz completions. If your students retake courses, Uncanny Continuing Education Credits is the only plugin that keeps permanent course records.
Create a public, front end reporting tool with search that allows credits to be easily verified by students, managers, accrediting organizations and other users. Privacy is protected.
Add and edit credits for any type of learning activity, even ones not completed in LearnDash.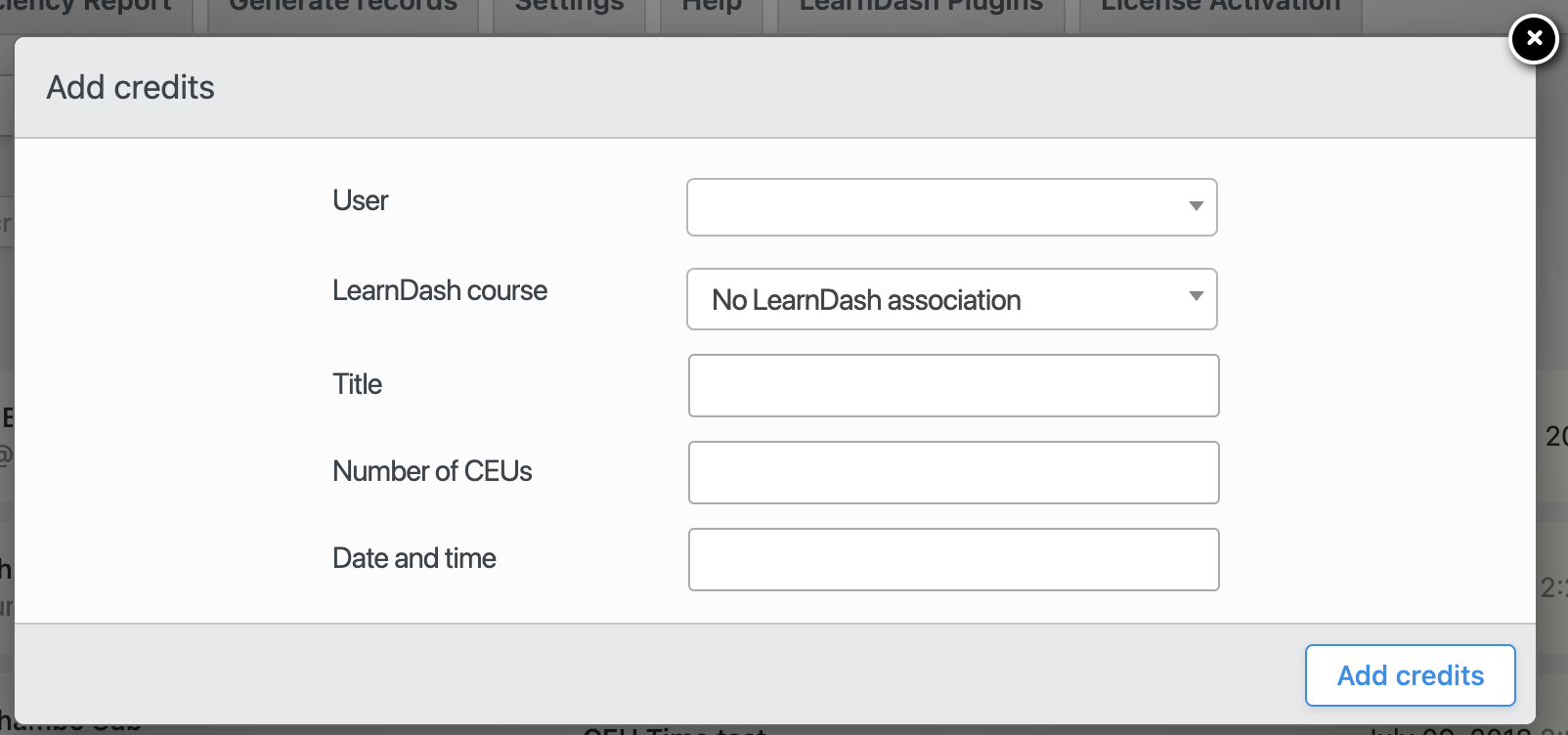 Generate historical credit records for LearnDash courses completed before this plugin was installed.
Combined with Uncanny Automator, automatically award credits for almost anything, including live event attendance, activity in another LMS, lesson completions, purchases, etc.
Generate admin reports of all credits earned and cumulative credits by date range and LearnDash group. Export records to CSV files for analysis in Excel.
Award certificates based on total Continuing Education credits earned.
Award certificates based on the completion of course combinations, which is useful for certification programs that span multiple courses.
Send your new certificates by email and store them as PDF files on the server.
Our customers love Uncanny Owl plugins for LearnDash sites
Our LearnDash Plugins power over 35,000 elearning sites and are backed by our class-leading support. All purchases are also backed by our 14-day money-back guarantee.
"I have 3 of your plugins and love them!" - Vicky T.

"Thank you - I love your plugins." - David C

"We love your work!" - Lucas W.

"Thanks for the wonderful plugins!" - Shen S.